Could you guess where our next destination was by looking at the picture from my last
post
?
No?
Oh c'mon, it's... MOVIEWORLD!
DUH!
My favouritest place..ever!
I absolutely love the colours, the music and most of all, I love seeing all the crazy characters come alive.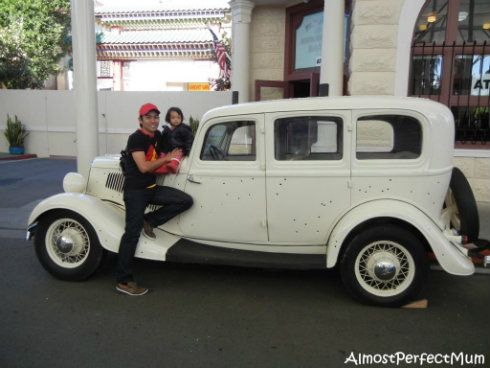 Props from various movies permanently displayed all around MovieWorld
Some cartoon characters would show up from time to time for phototaking sessions.
Not only are the kids excited, the adults are too!
Me in particular..Heh.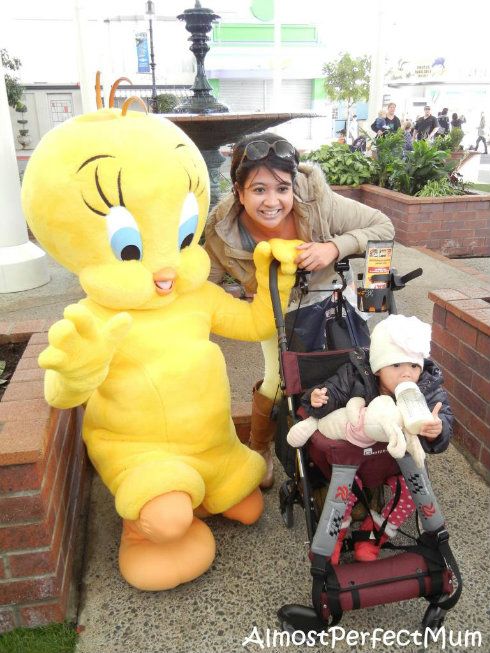 So sweet of Tweety to bend down for Fayrah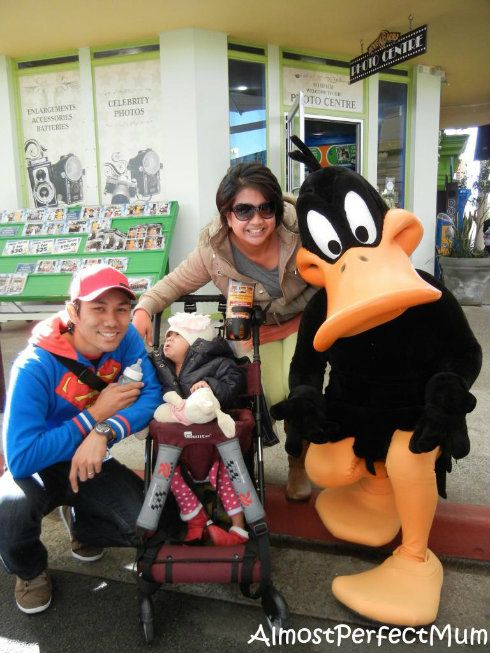 Maybe Daffy was a bit too scary for Fayrah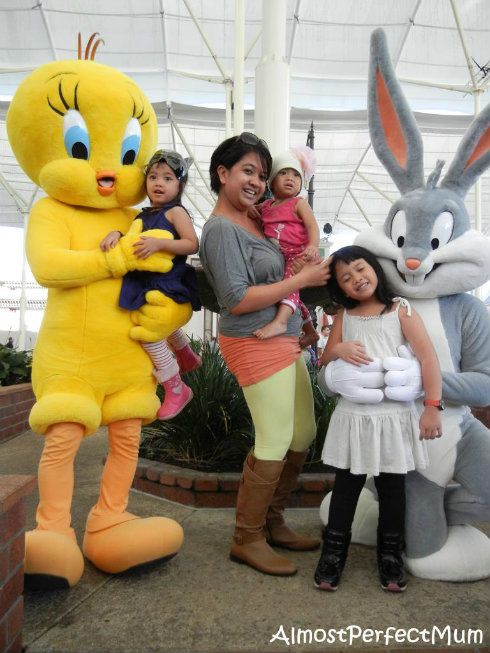 Fayrah probably has had enough of the cartoon characters
There weren't just cartoon characters.
There were SUPERHEROES too!
WOO HOO!
Ibu liiiike...*wink* *wink*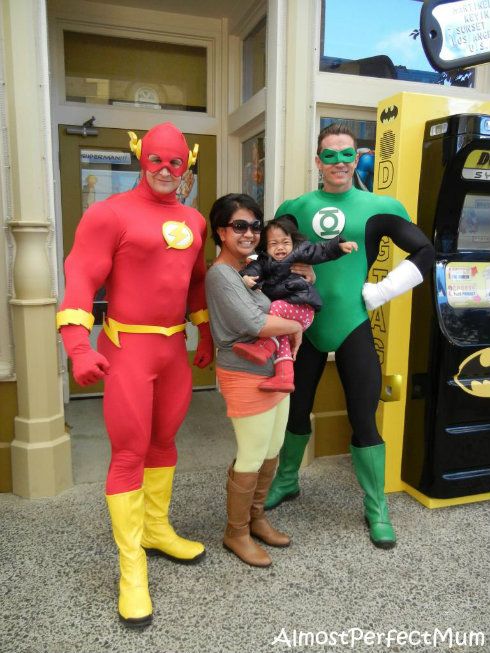 FLASH was impressed with DaHubster's FLASH T-shirt
Occassionally, there were street shows.
But the interesting part of it is that it is made such that a movie was in progress istead of the normal street show with characters, know what I mean?
Crooks
In the center of MovieWorld, there is this park for people to relax and chill out while eating churros (Boy, do I love them churros!)
Camwhoring starts young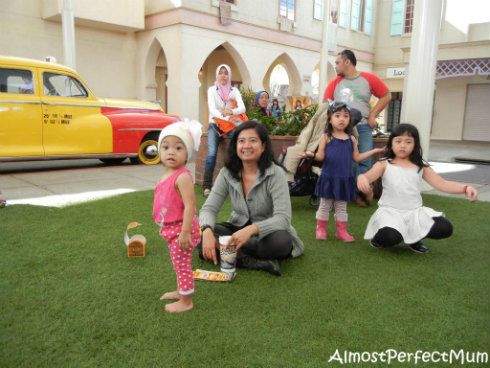 Too tired from all the walking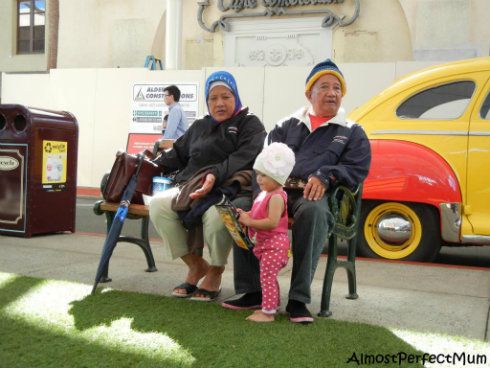 The park was great for grandparents to wait while the youngsters run around
If you are looking for thrill rides, MovieWorld isn't the place for you.
There are several roller-coasters and whathaveyous but there aren't many.
My siblings went on this boat ride and got super wet!
But they dried off real quickly.
Thanks to...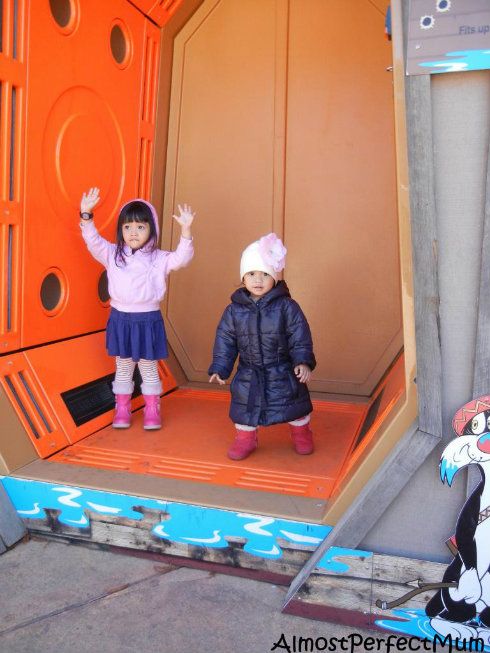 The Cooling Station!
My most recommended show to watch is the car show - though I can't remember exactly what it's called.
It is so awesome!
The stunts were darn good!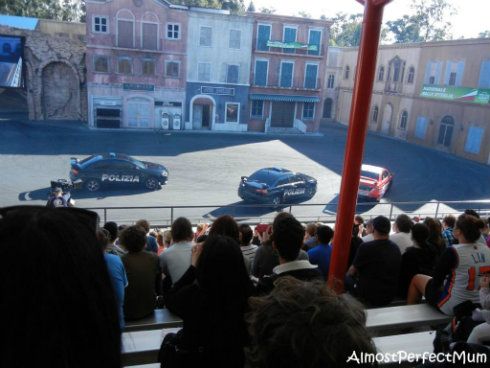 Police car chase scene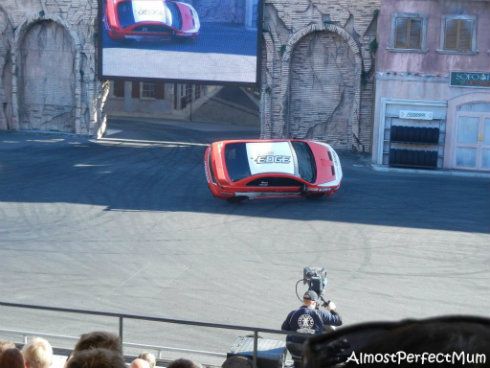 That's how I will drive - once I get my license
We were given the whole day to be at MovieWorld, which was fantastic because we got to witness the finale.
During this time, all the characters came out to wave goodbye - much like Chingay.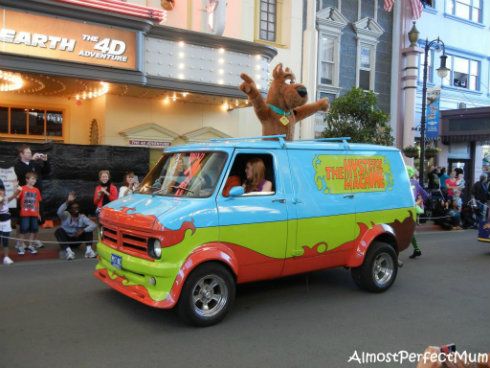 Scooby-doo!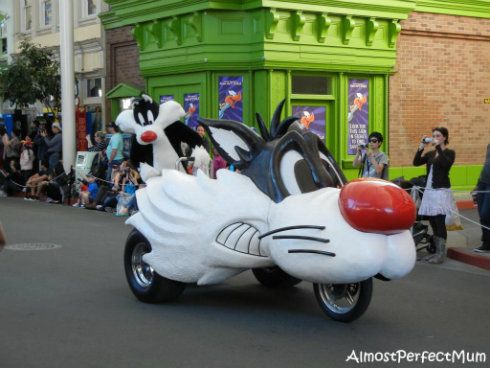 Sylvester The Cat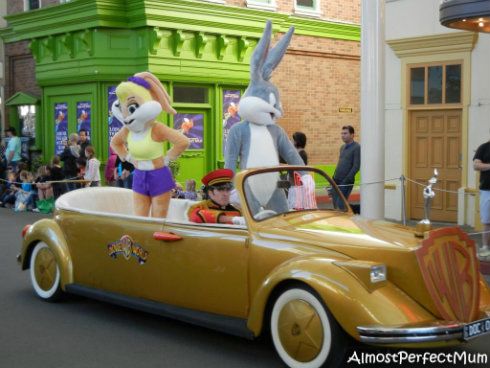 Wat's Up, Doc?
The more colourful Joker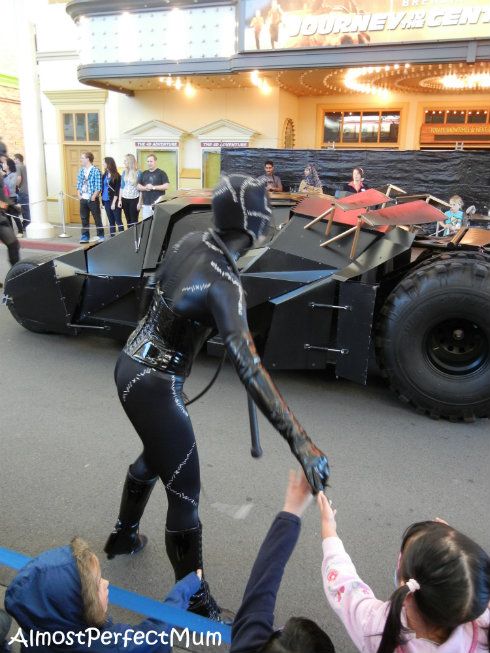 Didn't have the chance to ask if I could borrow Catwoman's suit
We sure did have fun at MovieWorld.
Eventhough it was my second time there, I wouldn't mind going again.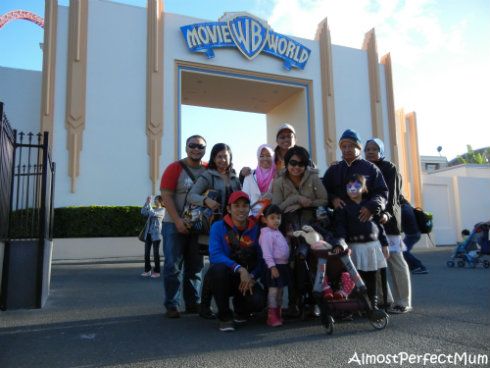 Fayrah was already fast asleep