Today is
International Women's Day
!
Here in Singapore, we are absolutely blessed with gender equality that some of us have become somewhat complacent.
You know how sometimes we blame the men for looking down on us and making usof the fact that we are women?
We actually have ourselves to blame.
Not all of us but that very small minority who have so little respect for themselves that in turn, they bring down the beauty of being a woman because they have absolutely no respect for themselves.
We blame the rapists for not being able to control their sexual desires.
However, if you look at the fashion now, you can't really blame them, can you?
Don't get me wrong.
I am
NOT
siding with the criminal.
But the clothes donned by the girls as young as 13 years old are using less and less fabric.
At times, they are almost naked!
I feel that teenage girls of this
Starbucks Generation
should be educated on the importance of self-respect and self-worth before anything else - even before sex education.
They need to be reminded that the most priceless love that is worth crossing the seas for is - the love they can have for themselves.
Love to be accepting of the beauty that God has bestowed upon them.
Loving themselves and knowing that what they see in the mirror each day is not God's mistake.
To all the ladies who chanced upon this post, I wish you a happy (International) Women's Day. Never stop believing in yourselves and that you are definitely worth of being loved as much as anyone out there.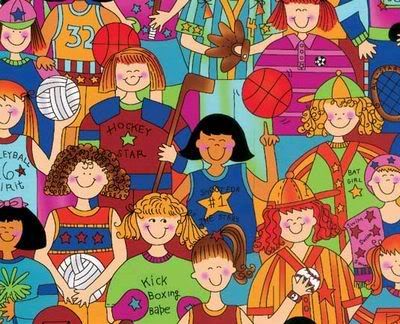 We can be anything we put our mind to