Guess where we went last Friday.

We did not expect the place to be packed.
But boy, were we wrong!
When the waitress at the door took down
MyBabyLuv's
name, we saw that there were 3 others, who were on top of us in the waiting list.
Being the impatient person that I am, I was about ready to leave and go to another branch on the other side of town (specifically in Paragon).
Can you guess yet where we went? Not enough clue, huh. Okay, read on.

But I was glad we did not.
Not wanting to waste anytime, I took a look at the menu.
Now, can you guess where we went?
10 minutes after waiting,
MyBabyLuv'
s name was called and we were shown to our table.
Fantastic location, our table was.
Near the television and it was showing
American Chopper
. One of my favourite shows, by the way.
After much thinking, I finally ordered this.
Was that picture a giveaway? No?
MyBabyLuv
ordered this.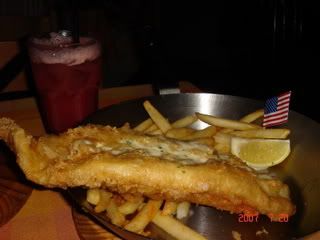 Come on, you should be able to guess it by now, yes?
These below turned out to be a tad bit salty but it tasted fabulous nonetheless.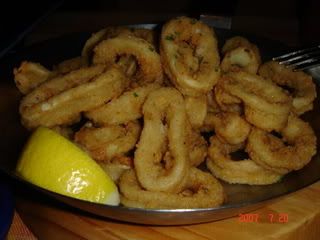 Guessed yet? No? Okay, sorry that was the last picture.

Yesterday,
MyBabyLuv
and I went to one of our many favourite restaurants.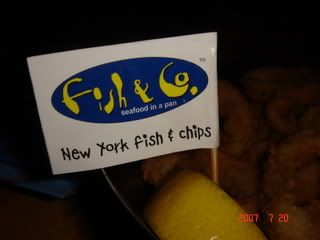 Great service, great food, great ambience, great love!
Alhamdullillah.
The perfect way to end the week.