On our third month anniversary,
I went to Batam on a ferry.

Never once did I not think about you,
Because of that, there were times that I did got quite blue. * sad face *

I could not wait till I got off the ferry,
To text the man that (I pray to ALLAH) I will get to marry.
Insya Allah.

I thought you had forgotten your beau,
But guess what, you missed me too. Heh.
You helped to carry my heavy backpack,
And exchanged it for your darn light haversack.
It was torturous being without you overseas,
Now as I plan for my next trip, I thought, "Oh no!Tak nak lagiiiiii..."
So, so this entry sounds kinda lame,
I'm not a poet what so I can't be blamed.
MyBabyLuv,
I love you and I love the way you love me,
no matter what others say.
Okay,okay I know lah. Very cliche.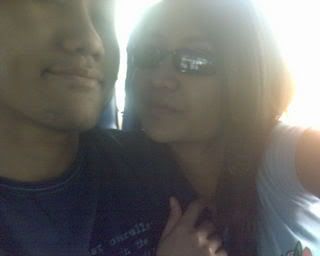 Blinded By Love