I love taking pictures. Sal, Aiza and me were chilling out at Aiza's library and we had the whole place to ourselves. WOO HOO! We just cannot help it so we took pictures after pictures after pictures of ourselves! Hahahahahahaha...Boy, did it felt gooooood...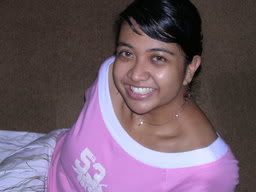 This is one of my fave pictures that I took yesterday. Aiza helped me to take it. My hands were shaking because Sal was laughing while I was trying as hard as I could to just maintain in that pose. Hehehehehe...But I love this pic!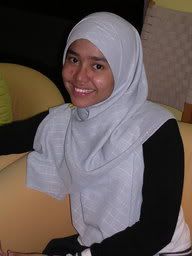 The one on top here is Sal. She is fantastically photogenic. But she is so conscious of her pimples that we had to force her to take the pictures. Come on, Sal, we all have our flaws. There are so many thing about me that I would luuuurve to change.
And this is our library officer. VAIN!!! heheheheheh....but she's cool. She is funny, witty and a darn good friend.! So glad that I met her
I cannot help it but I just have to scare Sal. She was so studious , it irritates me. Heheheheh...it was just a teeny, weeny scare...heheheheh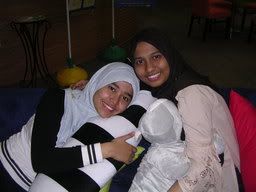 Yes, the place was THAT cozy. No wonder these two ladies look sooo relaxed.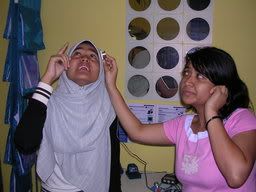 Something I shall
NEVER
venture into. A DOCTOR!?!??!!? ARGH! Too much excitement for me. What with all the dead bodies, blood and all..EURGH!!!! Salute all the doctors...I can never do it...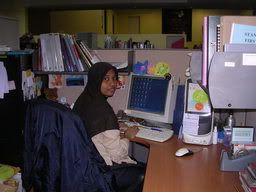 Aiza at work. I was pretty shocked to see her desk the first time I came. But yesterday, she cleaned up pretty good...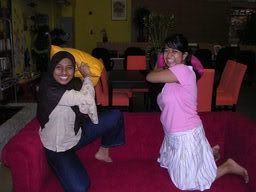 PILLOW FIGHT! It's been ages since I last arranged slumber parties with the girlfriends. Shesh! Maybe I should have one like really soon. Wonder how would it be like having a slumber party at the age of 21 and above..??? hehehehhehehe...I don't think it would be good, I believe it would be AWESOME DUDE!!!! hahahahaha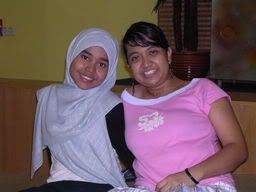 Relek and the more relek..hehehehe...Sal has this really laid-back personality that I absolutely adore. Whenever I am with her, I feel calm and joyful. Like I can truly show my real self.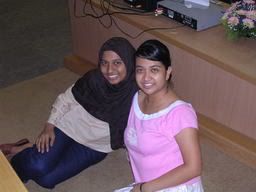 She gives me honest opinion and point out my mistakes considerably. What can I say, the vain and the more vain..hehehehehehe...We love taking pictures. What do you get when you take a picture of two vain ladies side by side...PICTURE PERFECT!!! hahahahahahaha...