Today is the first day after a really long time that our little one here slept for more than half an hour.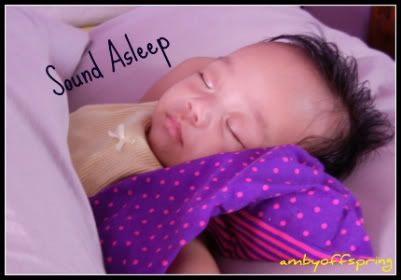 For a (long) while, it seemed almost impossible to get her to take her usual 1 1/2 hour nap.
Al
hamdullillah.
1) Shower
2) Blog
3) Online shopping
4) Read magazine
Okay, now back to being a mummy.
Fayrah, feeding time darling.