I would like to wish my fellow Muslims far and wide a very (belated) Eid Mubarak!
For those who know me, please forgive my sins dan
halalkanlah makan dan minum saya.
d:D
Let's altogether celebrate a victorious feat after a month of fasting, in turn strengthening our
iman
.
May all of you enjoy being with your loved ones in this glorious month of Syawal and may ALLAH s.w.t bless you and your family always.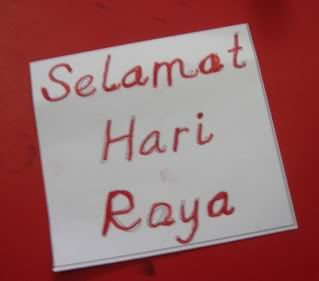 Amin.