I want to be just like Christina Aguilera.
Okay, I kid. Heh. She's great, nonetheless. Maybe I'm just a tad bit slow at observing things but I just happen to notice this recently. Her boobs has grown tremendously.
Below is when she first started out. Notice how there is no cleavage, whatsoever.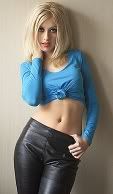 But look at Christina now! Woo Hoo! Man, has she grown!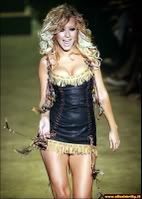 I can never fathom why some ladies would go through the trouble of going for implants (At first I thought they grew naturally. But of course, I was wrong).
The pain and the dangers just to be sexy and beautiful. Is it really worth it?